A New SC Blog – Check it out!
August 18, 2020
/
/
Comments Off

on A New SC Blog – Check it out!
In Micromattie.com launched a new SC blog focused on recent developments and best practices in healthcare for Sickle Cell patients. Check it out!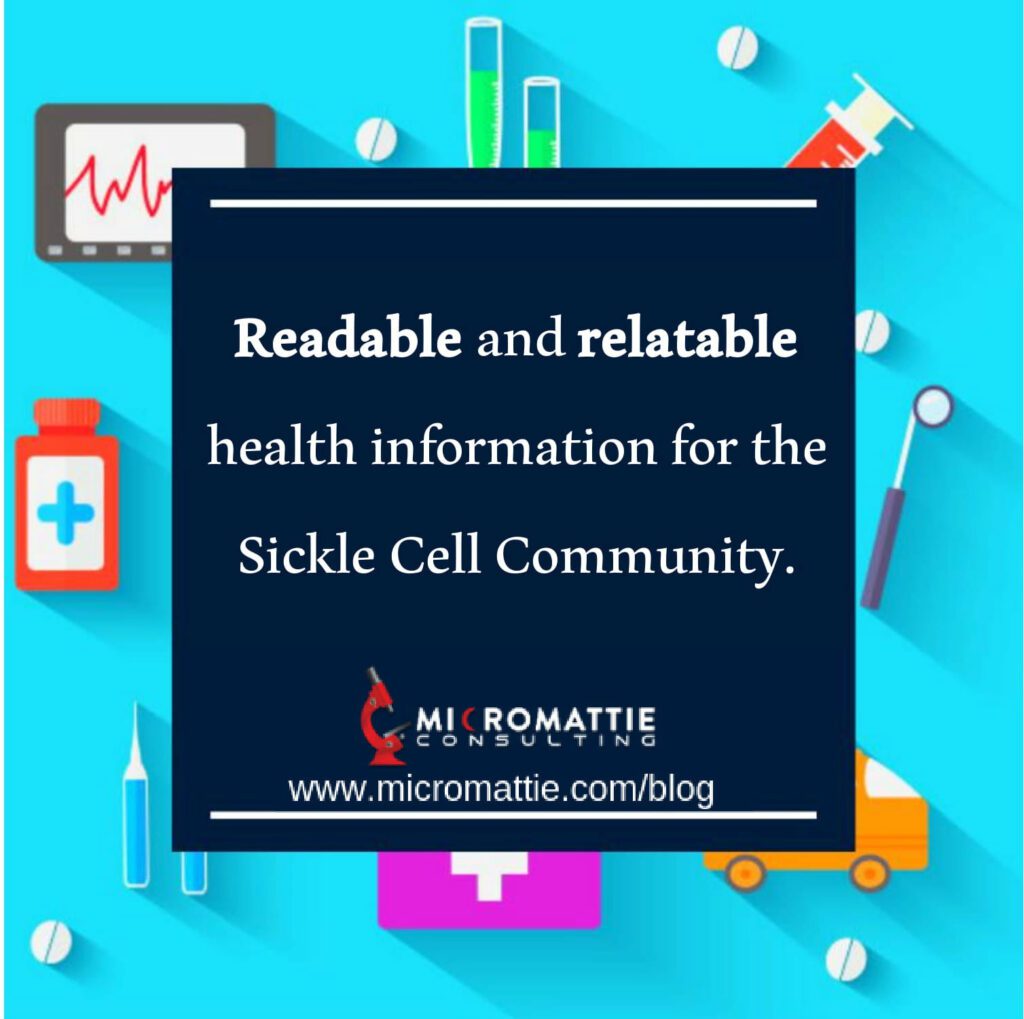 Matoya Robinson's professional background includes over 7 years of experience in biomedical research, with an additional 6 years of experience in R&D, nonprofit management, and science education prior to founding Micromattie Consulting in 2016. Her technical knowledge is combined with hands-on research experience in molecular biology, retroviral vector design, microbiology, analytical chemistry, and polymer engineering.
In addition in 2013  she sensed a need for her expertise and leadership skills to serve as a web connecting clinicians, researchers, and policymakers more closely with Americans living with chronic and rare diseases. Accordingly, she hung up her lab coat to begin consulting. 2016 saw the formal incorporation of Micromattie Consulting Inc to support a growing demand for services.
Ms. Robinson holds graduate degrees in Microbiology and Cell Science from the University of Florida. She also holds a degree in Human Genetics and Molecular Biology from the Johns Hopkins School of Medicine. In addition, she achieved PhD candidacy in 2011. From 2011 to 2013, she held a Graduate Research Fellowship in the NIH National Heart, Lung, and Blood Institute. There she researched retroviral vector based gene therapy approaches to treat sickle cell disease and related genetic blood disorders.